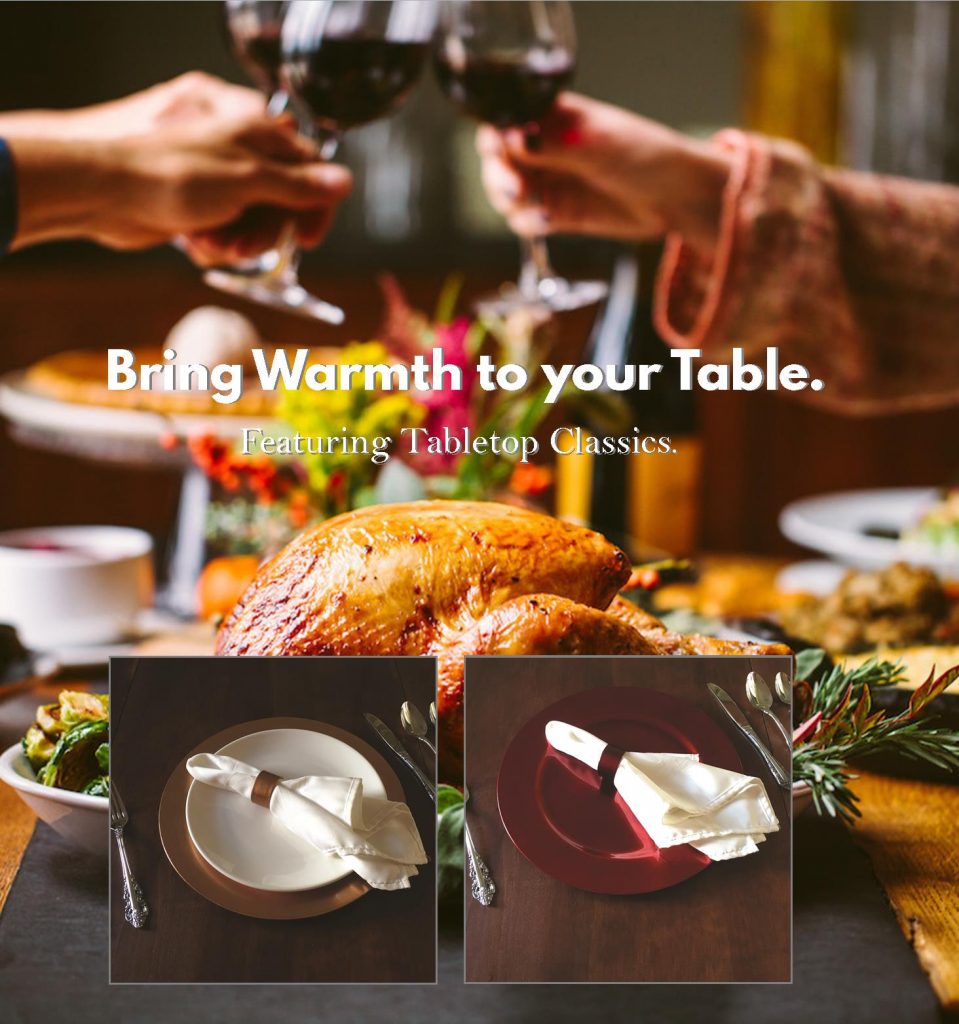 Posted on December 18, 2018 by admin in Featured Products.

Adding charger plates & napkin rings to your Holiday table adds more than just color. Holidays bring savory and sweet pleasures. Any chef worth their salt will tell you that table appearance matters too. Ensure your tabletops will delight guests this holiday season by pairing charger plates with the sweet charms of matching lacquered napkin rings. Give your […]

Continue Reading... No Comments.